TRUSERV® FRUIT AND VEGETABLE SERVING CLAIMS
TruServ® is a program that exclusively connects our whole food fruit, vegetable, and greens powders and pieces to USDA-recommended fruit and vegetable servings to answer the call for convenient, better-for-you products. Our TruServ® whole food powders and pieces are a part of the TruServ Verified® label claim verification program pioneered by our sister company FutureCeuticals.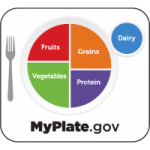 With TruServ®, you can easily develop and communicate USDA-equivalent whole food fruit and vegetable servings right on your finished packaging label. Together, we can make healthy eating easier for consumers.



Consumers are aware they need to eat more fruit and vegetables, but want solutions that fit their busy, on-the-go lives.
While many consumers may understand the benefits of making nutrient-dense, whole foods a regular part of their diet, their desire for convenience and taste, or sometimes just a lack of access, outweighs healthy choices. The TruServ® program was developed to answer the call to bring convenient, transparent fruit and vegetable servings to better-for-you products.
With TruServ® whole food fruit powders and pieces, your product can deliver customizable servings and piece claims of real fruit and vegetables to make it easier for consumers to get their servings.
Connect with a Sales Rep for our entire line of TruServ® whole food powders and pieces or let us create a custom blend to suit your market needs.